I was blessed to be asked to do an interview with such an amazing man. Bernardos's mission is to WAKE US up to our life~to our great life. You can see his work at
http://www.yourgreatlifetv.com/
If you have ever seen or watched Bernardo then you can feel his smile, warmth and love from thousands of miles away. He has the power to move mountains with his generosity.
Bernardo and I met on facebook and instantly we felt a connection. We knew that we needed to collaborate. He wanted me to share my mission and my messasg: You can CREATE your own health and therefore your own destiny..even more : a life free of Disease.
This is Bernardo had to say about me:
"Today I have the great honor to share with you a vibrant, healthy and beautiful woman who is not just incredibly knowledgeable about what it takes to create a healthy life, but is actually living it. My friend Rachel is someone who is walking her talk by "being" the health that she speaks about. Because health can be an incredibly frustrating subject, I wanted to bring someone to my show who can demystify what it really takes to feel better and live healthier. Rachel has not only helped many of her clients to transform their relationship with food, exercise and their bodies, but has also tried out many different health regimens herself in order to separate truth from fiction. I can promise you that putting to action some of the ideas that she shares in this interview, can instantly increase your level of vibrancy, health and vitality. I invite you to open your mind and watch this interview and have the intention of creating more health today. You deserve to be as healthy as you possibly can live a life as long and as vibrant as you want."
Some key insights from this interview:
Why what is common is not necessarily what is normal in health
How ditching your ideas about what you think is "healthy" can open the pathway to greater health
How to know truth vs. myth in health matters regardless of the many contradicting health theories
Why your intuition is a powerful and underutilized key to better health
What your moods can tell you about the quality of foods you are eating
Three foods that can instantly increase your sense of vibrancy and aliveness
Three foods to eliminate or avoid to live longer and with more energy
Why many people need to eat more, not less fat
A simple trick to balance the PH in your diet between acidic vs alkaline foods
How owning your feelings decreases stress levels and directly impacts your health
About Rachel Feldman: Holistic Health Warrior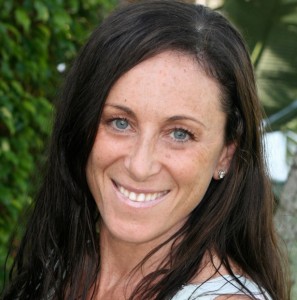 Rachel is a board certified holistic health coach, mother of two vibrant souls, health warrior and reiki practitioner. Trained at the Institute for Integrative Nutrition, she offers not only her academic training but also brings her first hand knowledge of suffering with digestive issues to her practice. Her struggles are what inspired her to take control of her health and learn what foods were wreaking havoc on her body and how best to eliminate them.
Her personal experience with elimination diets includes the removal of wheat, gluten and other offending foods. Her love and passion for energy healing is what drives her to always work on healing the soul and not just the physical health issues. She helps her clients to digest not just the food on their plate but the life they live.
Connect with Rachel:
On her site: Rachelswellness.com
On facebook: facebook.com/Rachels-Wellness
On Twitter @Rachelnutrition
On Youtube: youtube.com/RachelsWellness