Get to know more about Business, health coaching, passive income and how to nail down your niche and get paying clients online and offline.
JOIN MY LIST & GET A WELLNESS BIZ JUMPSTART TOOLKIT FOR YOUR BUSINESS
Adrenal burnout (also known as adrenal fatigue) is a very real thing that many people suffer from, but this time I felt it was important to address adrenal burnout with health coaches.
Read More »
If you are struggling to find a social media platform that worked for her style or looking to let get of imposter syndrome, this is the woman you need to
Read More »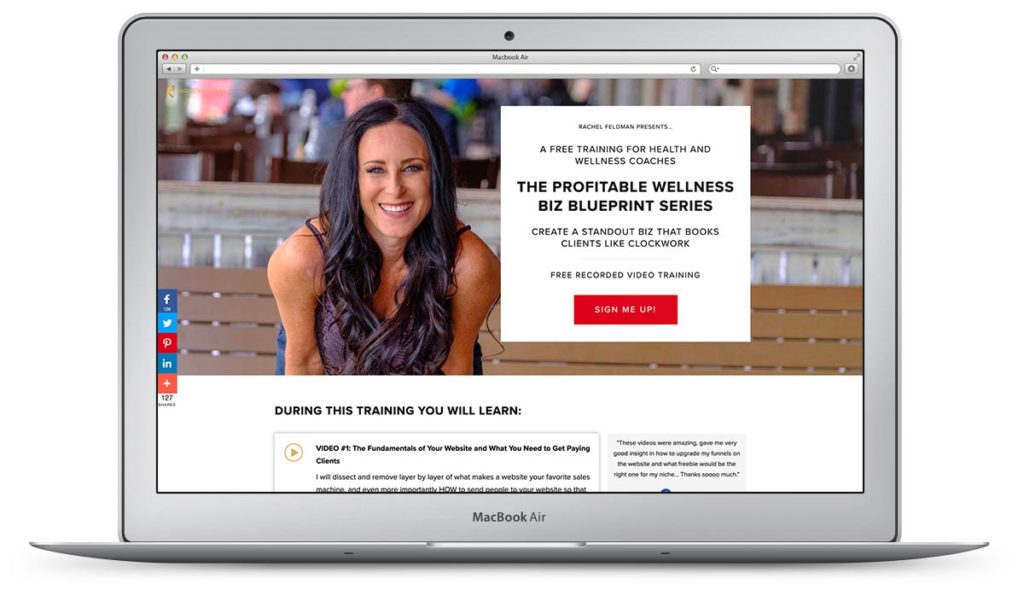 The Profitable Wellness Biz Blueprint Series
A FREE recorded video training for Health and Wellness Coaches. Create a standout biz that books clients like clockwork.
Health & Wellness Coach Topics
My name is Rachel A. Feldman.
I am a kick-ass business coach for health and wellness professionals, who are sick and tired of having businesses that do not attract the ideal client or when they do, they do not have a system to teach them. I help them define niche, story, backstory, a system and a leak-free business sales funnel. I had my own health struggles that lead me to be a health coach and then organically became a biz coach after my struggles and mastered my own leak free business funnel system. I went from making 13k to 6 figures by year 3 and now I am proud to say, I rock a business that feeds my soul, my spirit and my family.